---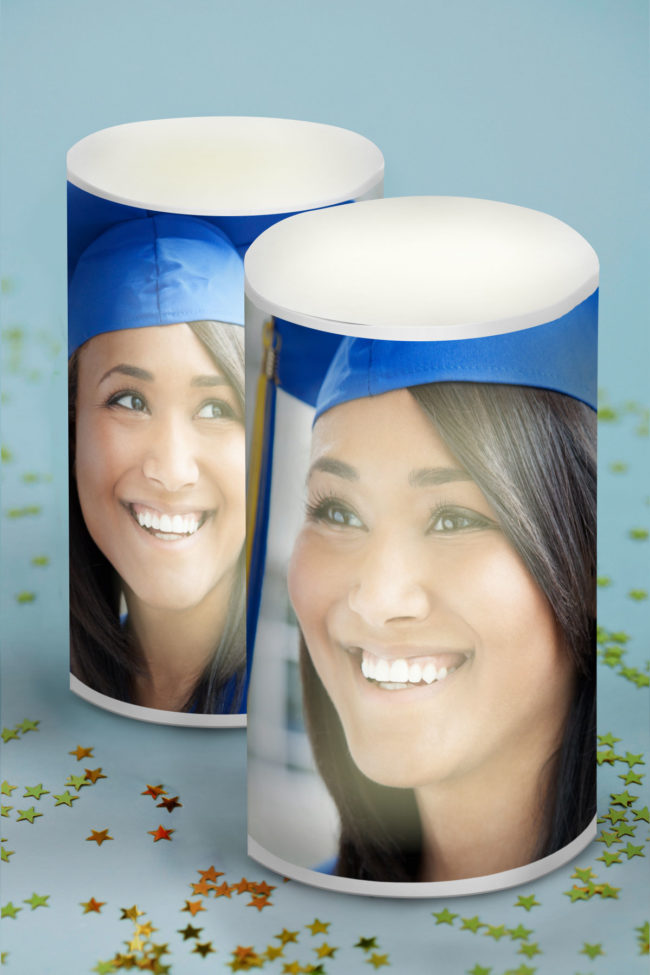 ">
Description
These lanterns are a beautiful way to celebrate the most special moments of your life, like graduations. When the party goes into the night, these lanterns will add to the ambience.
Time to Complete:

00:45

(hh:mm)

Skill Level:

medium
What you'll need:
Two 8x10" pictures, printed on a KODAK Picture Kiosk
Oatmeal lid (diameter 5 and 3/16 inches)
Clear tape
Battery operated votive candles
How to Make It
Make 8×10 prints at a KODAK Picture Kiosk or with the KODAK MOMENTS App
Tape prints together.Lay your two 8×10 prints side by side so they are facing you. Tape the prints together on both the front and the back of the images.

Make into a cylinder shape. Overlap the remaining two sides about 1/16 of an inch (so they will fit perfectly into the circumference of an oatmeal lid) and tape all along the new seam.

Place lantern over battery operated votive candle.