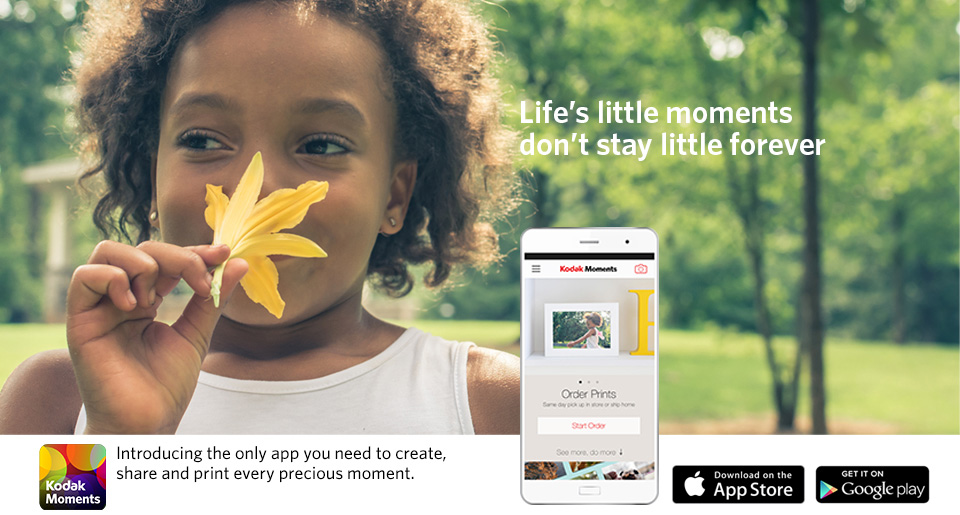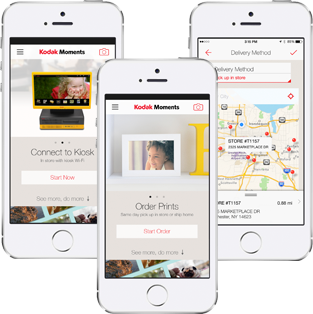 Print, Prints and more Prints
Create your print order and print when and where you want to. Make 4x6 up to poster size prints. Which choice works for you:
Create it, print it in store at a KODAK Picture Kiosk
Create it anywhere and ship to your home
Create your order, save it, run into the store to print it at a KODAK Picture Kiosk
Create your orders, send it to the store pick up same day
See how easy it can be!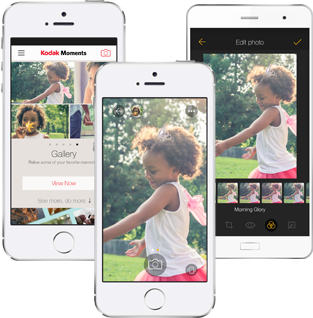 Capture every moment
Don't miss the moment; Access your phone's camera to take pictures without leaving the app.
Easily enhance your pictures with our creative filters and other editing tools.
Here is what people are saying
"Easy to use, fantastic pictures"
"Super easy, love it. Easy as 123"
"Excellent Easy and practical to use"
Share your thoughts with us in the app stores.
We are continuely adding new features and products to make it even better!