 MARCH 12-15
CONVENTION CENTER
BALLROOM B
Step inside a memory
For four days, this thought-provoking, multi-sensory experience explores memories and the meaning of Moments in the digital age. Inspired by the KODAK MOMENTS App: the app for Moments worth sharing, and directed by Marcos Lutyens: one of the world's most renowned sensorial artists, the experience is open to SXSW attendees, bringing a welcome dose of reflection to a frenetic few days in Austin, TX.
The installation is open March 12 Noon-6pm, March 13-14 10am-6pm and March 15 10am-3pm.
If you are attending SXSW this year, let us know: kodakmoments@text100.com
The Memory Observatory acts as a bridge between
worlds, creating a shared consciousness by blending the
physical and digital, the memory and the experience, the personal and the shared.
---
Step into your own special memory turned into a
multi-sensory experience. Or enter the worlds of others
and experience their memories brought to life around you.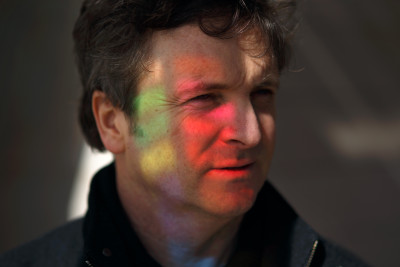 Marcos Lutyens
One of the world's leading sensorial artists, Lutyens has exhibited internationally, including 340 performances over 100 days at dOCUMENTA(13) and with many other museums and institutions including the Los Angeles County Museum of Art, the Centre Georges Pompidou, the Royal Academy, the National Art Museum of China, MoMA PS1 and many more.