Print your photos at a KODAK Picture Kiosk, using the mini-prints option.Carefully cut the faces out and place it on a piece of white cardboard.Draw an oval that is greater than the head to the photo and cut it out of this.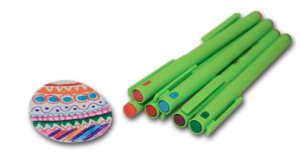 Decorate your Easter egg.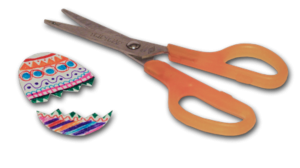 Cut the egg apart with a jagged edge. Make sure that the lower part comprises about one-third of the egg.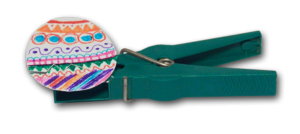 Glue the two parts of the Easter egg on the clothespin so that the egg can be later opened by squeezing the clip.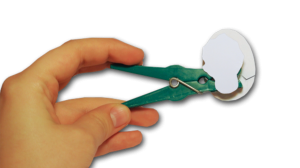 Glue to the back of the clothespin the portrait image so that when you open the clip the person's face is revealed.  Glue the picture to the bottom clip only.